PANTHERMOBILE LA PANTERA ROSA EN CUATRO RUEDAS
En 1963 se estrenó la película "La Pantera Rosa" The Pink Panther protagonizada por Peter Sellers, Claudia Cardinale, David Niven entre otros y dirigida por Blake Edwards, el éxito fue tan rotundo que fue una de las películas más taquilleras de todos los tiempos, y por muchos años la mejor comedia.
Lógicamente, después de ese éxito vino una continuación de las aventuras del inspector Jacques Clouseau que protagonizaba Peter Sellers, la película se llamó "Un Disparo en las Sombras" A Shot in the Dark, si bien la película tuvo éxito, no se comparaba para nada con la primera película.
Después de hacer un análisis de lo ocurrido, se llegó a la conclusión de que lo que gusto Oldsmobile Toronado más de la primera película no fue el simpático inspector Clouseau, sino la famosa música y principalmente el personaje animado de la Pantera Rosa.
Por lo tanto, decidieron crear el dibujo animado "El Show de la Pantera Rosa", y para promocionarlo en EEUU y Europa, hicieron lo mismo que la serie "Batman y Robin" a través del Batimobil –ver también-, crearon el Panthermobile.
Su construcción se basó sobre un chasis Oldsmobile Toronado que se fabricó entre los años 1965 y 1970 y fue el primer auto en EEUU con tracción delantera, el motor utilizado fue un Oldsmobile V8 de 7000 cc y 380 CV, y la transmisión Automática TH-425 de 3 velocidades.
De líneas llamativamente futuristas, el habitáculo trasero carece de ventanas y sin asientos, y está totalmente revestido en terciopelo y satén Rosa, y el habitáculo de mando se sitúa sobre la trompa que es muy afilada y por delante de las ruedas delanteras.
Su particular estructura no cumplía con los estándares de seguridad de su época, sobre todo en lo relacionado con su afilado frontal, muy estético pero carente de estructuras de absorción de impactos.
Una de las curiosidades de este auto es que su enorme habitáculo está tremendamente condicionado por la escasa altura del vehículo, por lo que sentarse en una posición normal es tarea casi imposible para personas de altura media, ese fue el motivo por el cual mostraban a un chico manejándolo solo unos metros para hacer la publicidad.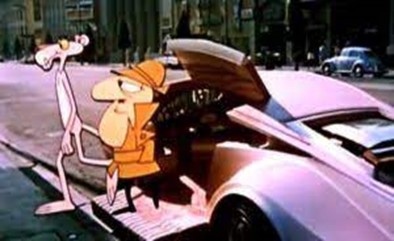 Fue construido en 1969 Bob Reiser California siendo una creación de Ed Newton, Dan Woods, Bill Honda y Bill Hines, el precio en su época era de 100.000 dólares, y se calcula que hoy día saldría 2.000.000 USD si se subastara nuevamente.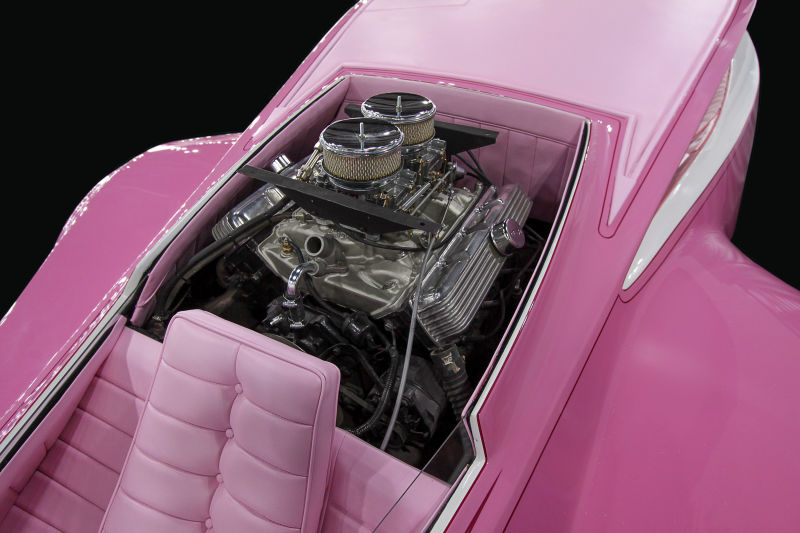 En el año 2011 fue comprado en una subasta por la empresa Galpin Auto Sport y fue restaurado a su versión original.
Para todos aquellos que tuvimos la suerte de vivir esa época, es un grato recuerdo de un personaje tan querido como lo fue la Patera Rosa.
Textos: © Jorge Scarpitta para TargaSport
Fotos: © Unknown